The Nation's Most Trusted Gutter Guards ®
Finally, A Gutter Guard That Works As Promised.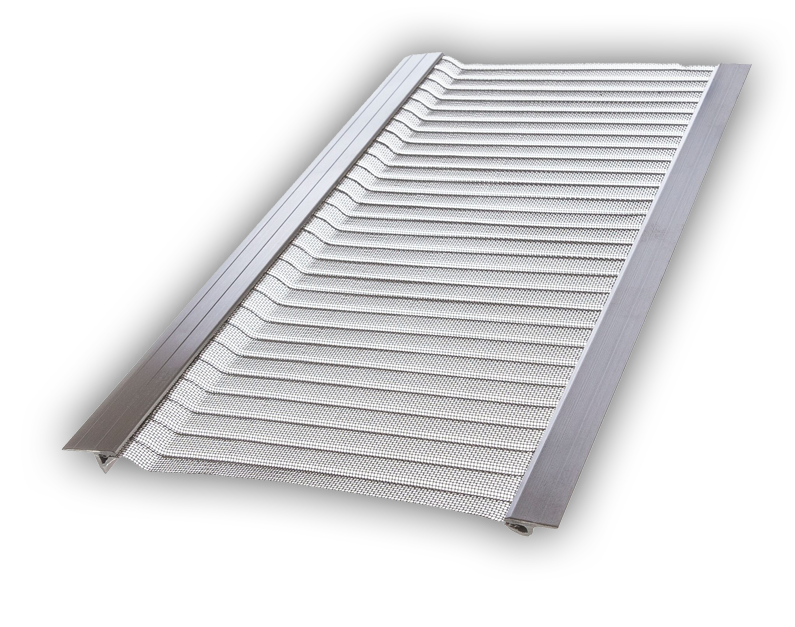 -------- Keeps Out --------
Pine Needles, Leaves, Pests, Rodents & More
Stainless Steel Gutter Guard® Kit Includes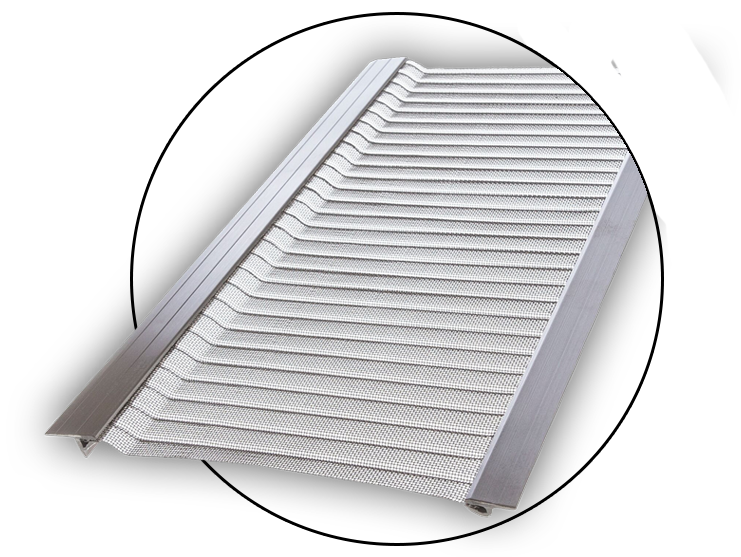 Gutter guards with 3M™ VHB™ tape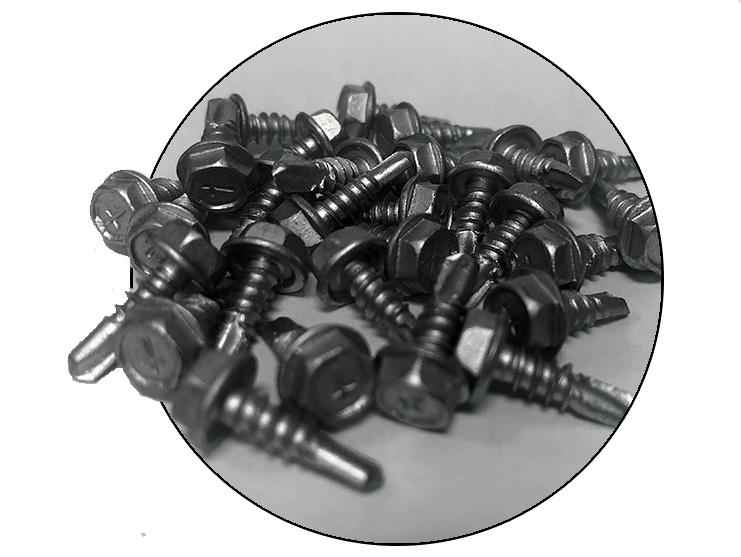 .25" hex head screws with #2 Phillips drive
Why Do Thousands of Homeowners Choose Stainless Steel Gutter Guard®?
It starts with our promise to you:
Do it Right. Do it Once.®
Materials That Stand the Test of Time
Our aluminum and stainless steel materials withstand the elements year after year and won't warp, crack, or rust.
Flexible Installation Options
Stainless Steel Gutter Guard® is designed to work with any gutter and roof type. There's no need to worry about what style of roof or gutter you have.
Helping You Get it Right the First Time
While installation is simple, customers praise our detailed instruction manual that ensures you get the job done right.
We're Here When You Need Us
If you do run into questions, we're available. Our world-class support team is ready to take your call and get your questions answered quickly.
After years of climbing up ladders and cleaning out dirty clogged gutters, the gutter guard no longer requires me to do that every again! Easy to install and cut.
These are great quality at a very affordable price compared to many of the big box stores. Purchased both a 92 and 28 ft kit and am pleased with the coverage they provide. Definitely a great purchase!
Very pleased with this product. Easy to install. I came home and my husband had already installed 92 ft. by himself !! We bought two 92 ft kits and we plan on buying two more. I would definitely recommend these gutter guards.
I had four estimates for installing gutter guards on my house which ranged from $52.00 a foot down to a low of $32.00. None were of such quality to command that much money. I installed these stainless steel gutter guards by Gutterglove for about $1.90 a foot. I am planning on getting the 5" model for my detached garage.
We live in a heavily wooded area adjacent to a federal park. Leaves and pine straw in our gutters have always been a problem. The Gutterglove Guard was easy to install with great instructions, and is working as advertised to keep our gutters clear. We look forward to years of great use. Thanks!
I bought these several months ago and just got around to installing them. Installation was easy. I then used a garden hose to see them in action..They seem to work perfectly. I am very pleased with the quality and the installation instructions were very easy to follow.
We initially purchased these for our home. We liked them so much we bought them for our barn. Since then 2 family members have also purchased these. These do a great job keeping leaves and debris from clogging up our gutters. Even pine tree needles Are prevented from clogging the gutters.
I needed get something for my gutters so I wouldn't have to clean them out every year so I chose the Gutterglove Stainless Steel Gutter Guard and could not have done any better then this brand. Very happy with my purchase.
I just finished installing 148' a few weeks ago. I'm a retired builder and recognize a well made product that anyone can install. Working off an extension ladder can be a little intimidating, but the satisfaction of doing this yourself for a lot less than hiring someone...priceless. Should have done this a long time ago, but this product wasn't available then. Take your time and where the sections meet, bend the mesh up on one end and down on the other to make a nice seam.
We stand behind our products with our
All gutter guards can cause icicle formations in freezing climates
*See FAQ and Install Guide for full details.
FREEZING CONDITIONS
If you live in an area that is prone to freezing, the following issues can occur with any gutter guard.
Icicles & Ice Dams
Icicles and ice dams may form on your gutter during freezing conditions. Ice dams can cause water to leak back into your home. Icicles can break and cause serious bodily harm and injury. Properly installed, operated and maintained heating elements on your roof and gutter can melt icicles and ice dams. Use a local licensed electrical contractor in good standing for installing any heating element products.
Now Melting
Snow melt may result in water runoff from your roof which can refreeze on the ground below creating a potential slipping hazard.
An Easy, DIY Installation
We've designed Stainless Steel Gutter Guard ® with a simple installation in mind. Manageable 4-foot sections slide right into place. Then, either tape them on with the 3M™ VHB™ tape, or screw them on. Most homes are completed in an afternoon.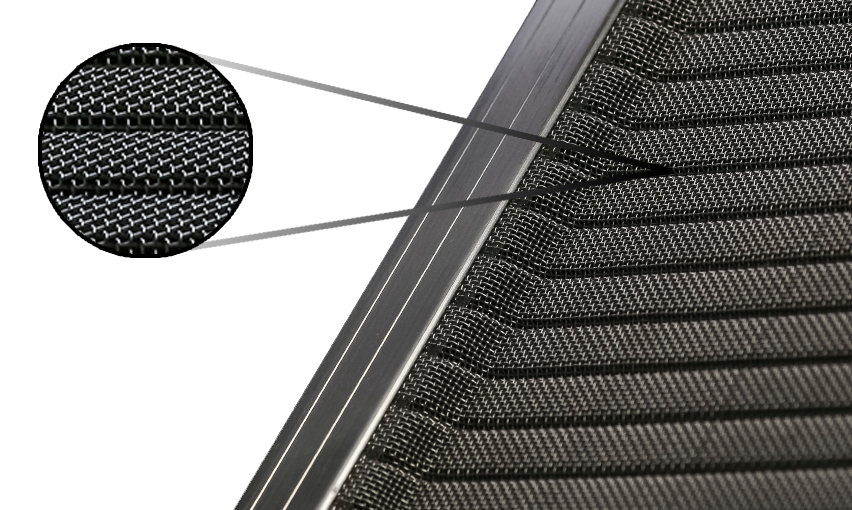 The V-Bend Advantage
Our V-Bend technology offers superior efficiency in water filtration and self cleaning capabilities compared to standard mesh products. It also adds rigidity to the mesh, helping it withstand heavier debris without sagging.
"I have tried many other gutter guards on my house. I removed them within a year because they didn't work. We have mature trees. I installed this gutterglove on one problem roof edge. It is fantastic. Not even shingle dirt gets through. Yet, it has the capacity to catch rain on heavy downpours without water running over. Installation was much easier than I expected - I used their screws instead of the adhesive tape. I am buying enough for the whole house."
It's Environmentally Friendly, Too!
Many gutter guard products use plastic or uPVC, which is harmful to the environment. Stainless Steel Gutter Guard® is made from aluminum and stainless steel, both of which are 100% recyclable.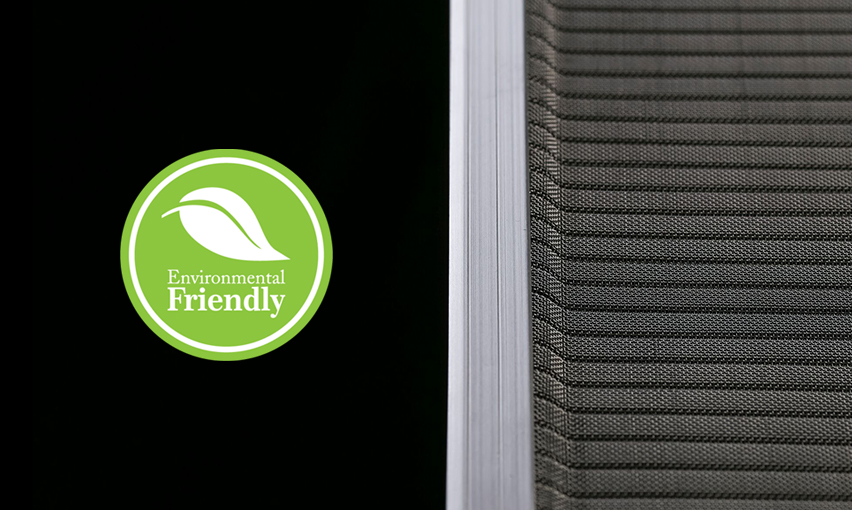 Keeps Pests Out of Your Gutters
It's about more than just keeping out leaves and debris. Gutters are a perfect home for unwanted pests. Stainless Steel Gutter Guard® provides protection from mosquitos, bees, rodents, snakes, birds, and other pests.
"I have been quoted with comparable products for 8-12 times the price of this product. If you are willing to do the labor, it is a huge cost saver. Did 75 feet in a couple hours."